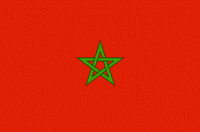 H.E. Dr. Hakima El Haite is the current Minister Delegate in Charge of Environment of the Minister of Energy, Mining, Water and Environment of Morocco and a member of the executive board of the Popular Movement (MP), Chairwoman of the International Relations Committee.
Holder of a PHD in Environmental Engineering from the Scool of Mines of Saint Etienne (France) and a Degree in political communication, University of Washington (Washington),DC), Mrs El Haite is Vice –president of U.S–NAPEO (North Africa Partnership for Economic Opportunity), chairman of Connectingroup Int and deputy chairwoman of the Liberal International for Women.
Trilingual (Arabic,French,English), Mrs El Haite participated as an observer in the presidential elections of the United States of America (2008) and parliamentary elections in Jordan (2010).