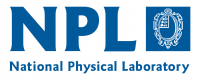 Jane worked as a consultant in the environmental sector for several years, including on climate change policy for Transport for London and the Mayor of London's office, and as an external consultant to a range of FTSE 100 businesses, public sector organisations and SMEs. She has also lectured on carbon trading on two Masters programmes, and in 2009 was a British Council Climate Change Ambassador.
She joined NPL late in 2011, from Carbon Retirement, a social enterprise she co-founded in 2008. For this she won several awards, including being named in Management Today's '35 high-flying women under 35' list and as Square Mile magazine's 'Social Entrepreneur of the Year' in 2011.
Jane is on the board of the Natural Environment Research Council's London Doctoral Training Programme. She is a Trustee of the campaigning NGO Sandbag, an advisory board member for the Planet First Mark, and a member of the World Economic Forum Global Agenda Council on the Future of Urbanisation.