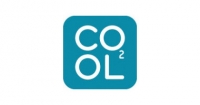 Skye Lawrence's passion for enhancing the well-being of individuals and the environment can be traced back to a volunteer mission in Honduras in 1998, following the decimating effects of Hurricane Mitch. During her time in the distressed country, Skye noticed many children suffered respiratory illnesses and used nebulisers and correlated these problems to the smoke from cookstoves used in homes. Six years later, she would later receive a grant from her high school to build 30 fuel efficient stoves in Honduras, a project that evolved into Proyecto Mirador.
As an undergrad at Bowdoin College in 2008, Skye was awarded the Preston Public Interest Fund to execute a multi-pronged water purification project in Ecuador.
In 2010, after earning her Bachelor of Arts degree in Anthropology and Spanish, Skye was awarded the prestigious Thomas J. Watson Fellowship. This fellowship afforded her the opportunity to conduct in-depth studies in Guatemala, Peru, Tanzania, Uganda, Morocco and Thailand, analyzing the drivers and strategies for success in international development projects – inspired by her work with Proyecto Mirador and studies in Anthropology.
This research led to the discovery that many international development projects ultimately fall apart in the implementation and maintenance phases, and would ultimately lead Skye to roll out and oversee a Salesforce program for Proyecto Mirador in 2012. The implementation provided insight into tracking the stoves' maintenance needs and emission reduction data straight from a hand held device throughout rural Honduras.
Skye's devotion to improve the world's quality of life and deep involvement with projects that help fight carbon pollution led her to a position as a director for Cool Effect. Concurrently, she parlays her analytic and anthropologic skills to perform quality and cost analytics for cardiovascular teams at hospitals in her role at Biome Analytics.