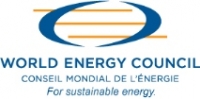 Ms Nadeau is Chair of the World Energy Council since 2012. Based in London UK, this international organisation represents the entire energy spectrum and brings together more than 3000 member organisations located in close to 100 national committees. She is a regular speaker in international energy conferences.
She sits on UN Secretary-General Ban Ki-moon's Advisory Board on Sustainable Energy for All, on the Advisory Council of the United Nations' Department of Economic and Social Affairs (UNDESA) and China Energy Fund Committee, on the Advisory Council – Women Sustainability, Environment and Renewable Energy (WiSER) Program (UAE) and on the selection committee of Sheik Zayed's Energy Prize (UAE).
She is also a Director on the Boards of publicly traded companies, namely ENGIE (ex-GDF SUEZ) (GSZ:Paris), METRO Inc. (MRU:TSX), and has led numerous fundraising activities in the fields of health, education and culture.
Ms Nadeau graduated in Law (Bachelors and Masters Degrees) from Ottawa University (Canada). She served as a Senior Policy Advisor and then Chief of Staff to the Ministers of Energy and Environment of the Government of Quebec. In 1993, she joined Hydro Quebec, Canada's largest electric utility, where she was Secretary General and Executive Vice President for Corporate Affairs until her retirement in 2015.
Along with her responsibilities as Secretary General of the Corporation, she overlooked activities and issues related to strategic planning, legal services, communications and public relations, government and institutional relations, industrial security and environmental reporting. Her responsibilities were both strategic and operational. As a senior executive, she has taken an active part in the company's strategic decisions for 22 years. She has been on Hydro-Québec's Board of directors as Secretary General for just as long.