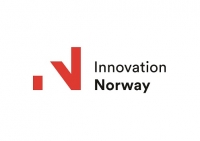 Anita Krohn Traaseth is the CEO of Innovation Norway. Prior she was the CEO of Hewlett-Packard Norway. She started her career at IBM and has held several executive positions, including CEO of Simula Innovation AS and strategy director at DNV Software.
Krohn Traaseth has completed an executive leadership program at Harvard University and earned certification in strategy and innovation from Massachusetts Institute of Technology. She has received several awards, including Best Female Leader in the IT Industry and Social Media Personality of the Year in 2013.
She is an open and socially engaged business leader, blogger and author of the book "Good Enough For The Bastards" - a manager's thoughts about courage, vulnerability and credibility.