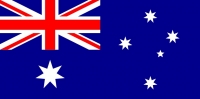 Martin was born and raised in Adelaide. He joined Adelaide City Council as Lord Mayor in 2014, with a background as a highly successful entrepreneur, retail consultant and tertiary educator.
Martin is focused on further enhancing the City of Adelaide's reputation as a great place to live, learn, work, play and visit.
Key to this goal is Adelaide's commitment to addressing climate change. Adelaide City Council is proud to support the Government of South Australia's recent announcement to make Adelaide the world's first carbon neutral city.
Martin is a passionate leader on the "business of climate change". He advocates that strong growth and reducing carbon emissions can be achieved simultaneously, by leveraging the economic opportunities of climate change and developing new technologies to achieve this goal.
Martin understands that collaboration between all sectors of the community, including all levels of government, is key to this process. Adelaide is rapidly becoming an example of best practice in this field, and the Paris talks present a timely opportunity to share the city's progress.