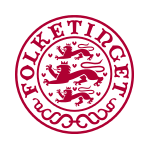 Ida Auken has served as a member of the Danish Parliament since 2007. She served as Minister of the Environment from 2011 to 2014. As a minister of environment she started the development of thinking waste as a resource instead of "waste". She made a resource strategy instead of a waste strategy and was thereby frontrunner in Denmark in starting the recycling agenda.
Ida Auken has a masters in theology from Copenhagen University (1998-2006) and as a fully-fledged theologian completed an internship as a hospital pastor at Rigshospitalet (The National Hospital) and as a prisoner chaplain at Anstalten by Herstedvester. After her studies Ida Auken served as a lecturer at the Faculty of Theology at University of Copenhagen (2006-2007). From 2004-2007 she was also an editor at the publishing company Alfa.
Ida Auken was the first Danish politician to be named a "Young Global Leader" by the World Economic Forum. Within this forum Ida Auken is concerned with how growth can act as a catalyst for sustainable development, so that future generations have not just something to live off, but also a place to live. The 200 future leaders have been chosen because of their professional achievements, commitment to society and ability to create and implement innovative ideas.
Ida Auken has been named as one of Europe's most promising leaders under 40 "40 under 40 European Young Leaders". The purpose of the award was to promote the European identity by engaging 40 of Europe's brightest minds, who will be a part of shaping the future of Europe.
Furthermore, Ida Auken has been the editors of many books and is a blogger for The Guardian, where she has written about the circular economy, economics and climate change.